Heliskiing all over the world
In my guiding career, heliskiing was like a roller coaster. First I did quite a lot of heliskiing for six years, than stepped aside and focused on skitouring and ski-mountaineering guiding for another several years and couple years ago finally found a balance which looks like twentish percent of heliskiing and rest of the winter I do skitouring and avalanche courses. Well, we shouldn't  need to talk much about it, but what we should is to go for this incredible activity and explore most interesting parts of the world.
Below you see the list of heliski destinations I offer. Most of the programs are available for private groups only. Contact me if you are interested in any.
Still, even if you are single person and looking for one of these adventures, don't hesitate to contact me and check the situation, quite often I have few guests interested in the same trip and able to build the group.
Svaneti Heliskiing
The highest mountains in Europe, endless heliski terrain, along with Georgian hospitality make heliskiing in this remote region an absolutely unique experience. Svaneti offers heliskiing in its finest form, surrounded by the towering 5000m peaks of the Caucasus Mountains.
Period: February-April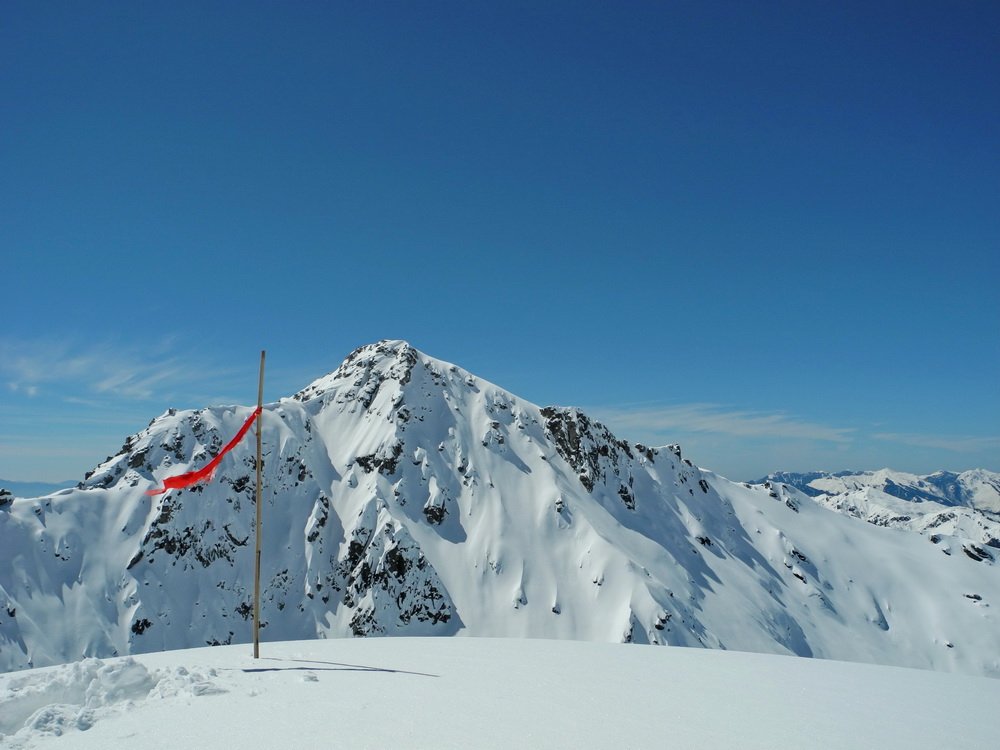 Himachal Heliskiing
Heliskiing on the top of the world. The powder skiing in Kullu valley is exceptional.Long, steep, playful slopes covered by silky powder. Scenery of 5000 and 6000 meters peaks, even with some landings above 5000! Skiing both in alpine and birch tree forest. Plus a unique cultural and historical experience, and you get perfect mix which makes your journey simply unforgettable.
Period: February-March
Iceland Heliskiing
The magical country of Iceland. Or, as the locals say, Niceland. A small island where the most amazing natural phenomena are concentrated. Active volcanoes and geysers, lava fields, hot springs, waterfalls, colonies of sea animals, mountains and huge glaciers. Iceland has several heliski areas, the main and largest is the Troll Peninsula, in the north of the country. The terrain is very diverse, everyone will find a descent they like, from gnarly couloirs to wide fields. Special attraction - summer skiing and midnight sun skiing will blow your mind!
Period: April-June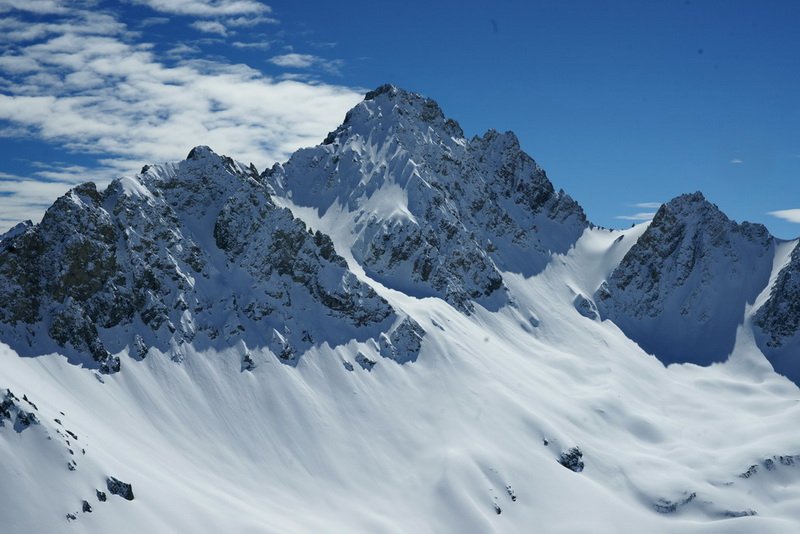 South America Heliskiing
Heliskiing in South America is not just a skiing journey, it is pretty special experience. It's not really winter down in the lodge, so you start and finish your day surrounded with a spring atmosphere. But once you are in the mountains you get amazing winter conditions. Back after day of powder skiing and you get unbelievable food and wines, along with local hospitality. I offer heliskiing both in Chile and Argentina, with few different lodges/operators. Contact me for this summer adventure.
Period: July-September
Greenland Heliskiing
Heliskiing in Greenland offers a unique Arctic heliskiing adventure. The combination of the remote untouched terrain, wildlife, and local culture makes heliskiing in Greenland, unlike other heli ski destinations. The days are spent making long ski descents from the top of mountains rising out of the North Atlantic down to the iceberg filled ocean. Greenland offers extraordinary terrain in a spectacular setting.
Period: March-May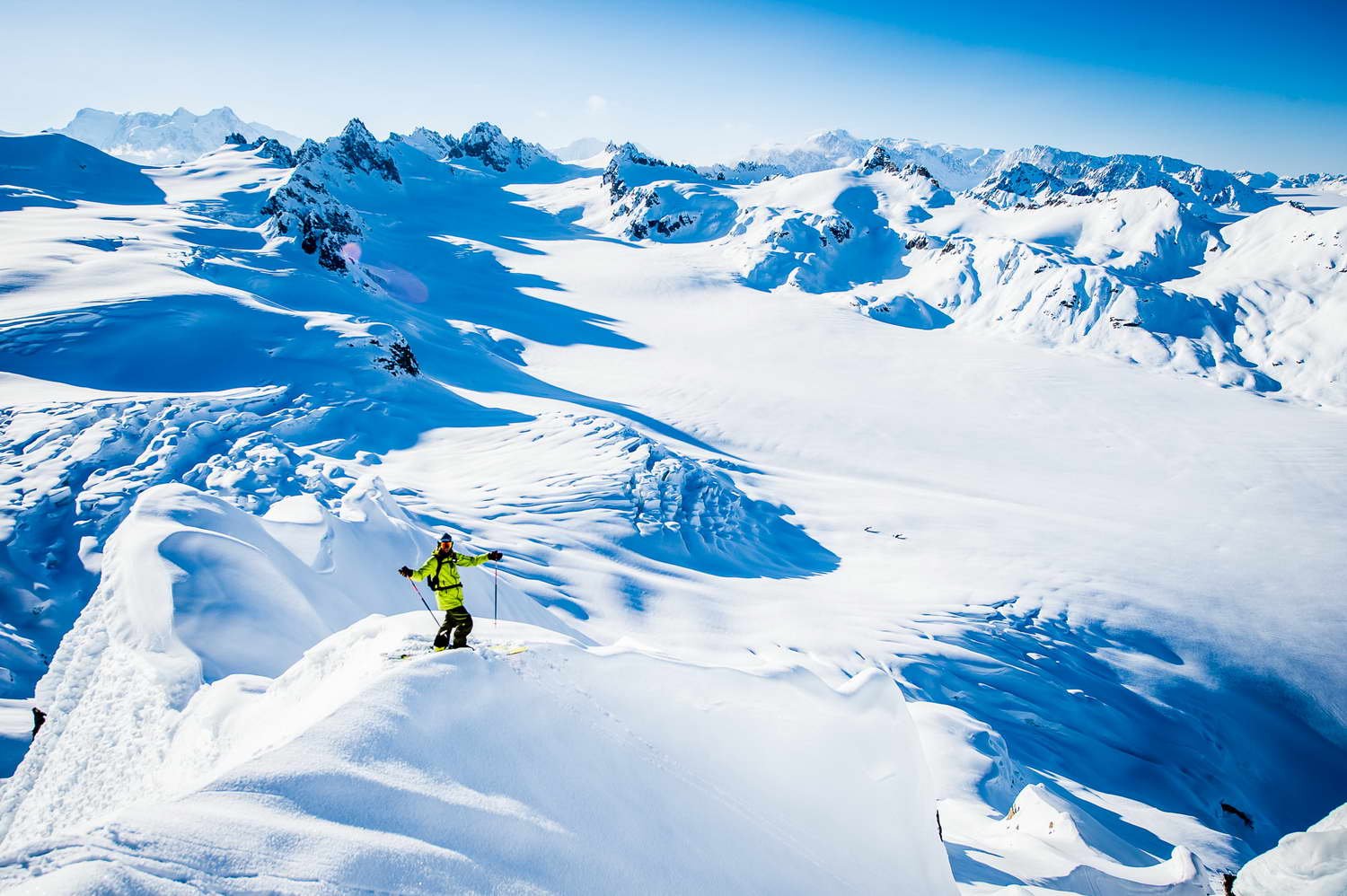 Alaska Heliskiing - Tordrillo
The Tordrillo Mountains offer some of the most diverse and exciting helicopter skiing and snowboarding terrain in the world, with over 1.2 million acres of terrain and 15 metres of snow each season. Runs top out at 2500 metres and end at 600 metres with panoramic views of Denali and volcanic summits.
Period: February-April